Clifton Village is one of Bristol's most beautiful neighbourhoods, with 18th and 19th-century terraces and towering Georgian buildings, as well as lovely streets packed with independent stores, boutiques, and cafés. Clifton is bursting at the seams with things to do and see. Whether you enjoy outdoor activities or have a keen eye for fashion and trends, Clifton offers more than enough to keep you out of mischief for more than one visit.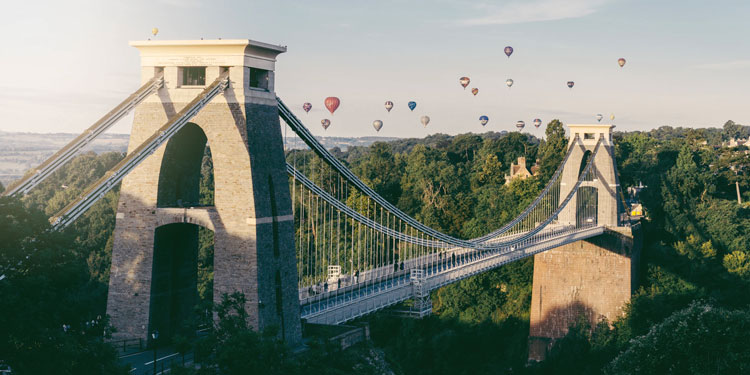 Suspension Bridge at Clifton
Since December 8, 1864, the Clifton Suspension Bridge has been open to the public, and has become a recognisable emblem of Bristol. The beautiful bridge connects Clifton to Leigh Woods, Somerset, and spans the River Avon and the Avon Gorge, affording spectacular views of the city. Beautifully constructed in Victorian style by William Henry Barlow and John Hawkshaw, this bridge is frequently featured in films and television programmes and serves as a location for cultural events From the first contemporary bungee jump in 1973 through the Olympic Torch relay in 2012, there has been a lot of history.
Spa Lido
Do you need to unwind and unwind? The Lido in Clifton is the ideal location for a spa day in one of the UK's oldest Lidos, dating back to 1849. The Clifton Lido is the ideal place to swim all year round, with many facilities. A 24-meter heated outdoor swimming pool, a spa tea room, a sauna, and a steam room, as well as poolside restaurants, bars, and even a terrace building. This is one of the best things to do on a relaxing vacation because it is frequently utilised as a place for parties and activities.
The SS Britain
Travel back in time on Isambard Kingdom Brunel's SS Great Britain, the first iron steamship to make a transatlantic voyage in 1845. The ship has been rebuilt and preserved, and it now serves as a museum, presenting the stories and exploits of yesteryear. The SS Great Britain was built for the Great Western Steamship Company's passenger service from Bristol to New York, and for a decade, she was the longest passenger ship of her kind. Alongside the ship are the Brunel Institute and David MacGregor Library, where you may peruse genuine diaries and letters from passengers, as well as scale models and sketches by Brunel himself. This is one of the best things to do in Clifton and should not be missed.
The Victoria Rooms
The Victoria Rooms is a well-known Bristol landmark that originally opened its doors in 1842 and is now one of the most well-known and bustling cultural centres in West England. Aside from the 700-seat auditorium, there is a recording studio, two bars, and an attractive recital room on the premises. The 'Vic' Rooms has hosted musical and literary performances by renowned soprano Jenny Lind and the gifted Charles Dickens, and it continues to be an ideal venue for concerts and exhibitions. The Victoria Rooms, which is part of the Department of Music at the University of Bristol, is a popular destination in the Clifton borough.
Walk Through the Birdcage
While Clifton has numerous picturesque streets and parks ideal for a leisurely stroll, the Birdcage Walk is one of the best places in Clifton, Bristol for a peaceful moment off the beaten path. Birdcage Walk is the graveyard of St Andrews Church, which served the village of Clifton since 1154 until being destroyed, rebuilt, and devastated again during the World War II bombing. In Clifton, a stunning buried graveyard with elegant tombstones and a lovely shady tree tunnel provides an ideal backdrop for reflection and a tranquil stroll.
Observatory of Clifton
The Clifton Observatory was built in 1766 as a corn mill, then converted into a tobacco grinding house, and is currently the ideal spot to acquire a photo-worthy panoramic view of Clifton and the surrounding surroundings. The Avon Gorge, the Clifton Suspension Bridge, and the Clifton Downs can all be seen from the Clifton Observatory. In 1829, the artist William West installed a camera obscura in the observatory, which still works today, projecting the panoramic view onto a white surface in a dark room.
Coronation Tap
The Coronation Tap is more than just a bar; it is an experience not to be missed. As local Bristolians would describe it, becoming 'corried' includes having a good time while drinking at Bristol's oldest and only cider house. Their world-famous exhibition cider, which is only available in half pints at The 'Cori' Tap, is a must-try when visiting Clifton. Frequent live music evenings and an exceptional cider variety ensure late-night entertainment, cementing The Coronation Tap as a popular hangout for Bristol students and Clifton visitors.
The M Shed Museum
In a 1950s dockside transit shed, the M Shed Museum portrays Bristol's history in a colourful array of exhibits illustrating the history of the city and its people. In interactive and intriguing exhibitions, the museum explores three districts of Bristol. Bristol People, Bristol Life, and Bristol Places are the three galleries. The M Shed museum is free to enter and houses excellent video and photography as well as a vast inventory of unusual and eccentric historical things. The museum also routinely organises historical tours around various regions of the city, which are one of the greatest ways to sightsee while learning about Bristol's history and culture.
Redgrave Theatre
Stand-up comedy, music performances, dance shows, opera, and theatre – you name it, The Redgrave Theatre in Clifton has it tonight. This 315-seater theatre, which is part of Clifton College, has been open to professional and local amateur dramatic groups since the 1970s, and its performances have grown in popularity among the residents since then. Seasonal specials, particularly Christmas dramas, are popular with Bristol residents trying to get into the festive spirit. Check the schedule frequently for Redgrave Theatre productions of your favourite plays as well as fascinating originals.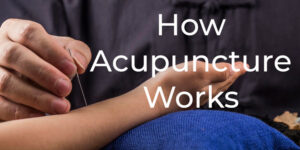 The Arcade at Clifton
Whether you're a big spender or a window shopper, the Clifton Arcade is one of the best things to do in the area. This one-of-a-kind retail neighbourhood is home to various independent stores providing high-quality antiques, jewellery, vintage apparel, furniture, and other items. The beautiful Victorian design of the stores is credited to self-taught architect Joseph King, who developed the district in the late 1800s. The lovely stores are perfect for browsing knick-knacks and locating originals as they are for admiring some of Clifton's best Victorian architecture.
Acupuncture in Clifton
After strolling the streets of Clifton and seeing all of the lovely sights, if you've got a small back ache or are feeling a bit worried, why not have rejuvenating acupuncture treatment at the drugstore on Regent Street? Treatment is provided by practitioners with over 30 years of experience.
This article is brought to you by: Bristol Acupuncture Center
The post Clifton, Bristol's Top 10 Things To Do And See appeared first on https://buydroppeddomains.com
The post Clifton, Bristol's Top 10 Things To Do And See appeared first on https://gqcentral.co.uk