Metal Roofing System 
Metal roofing systems are made up of metal pieces or tiles and are known for incredible resistance, imperviousness, and durability.
Many different materials are available, whether you want to put a new roof on your house or completely replace your existing roof. Metal roofing can be a captivating alternative due to its low maintenance and energy efficiency regardless of the sort of roof you have.
Types Of Metal Roofing Materials
Metal roofs are often referred to as the "Cadillac of roofing." However, depending on the particular manufacturer's opinion, this comparison might not be very flattering. 
In reality, a metal roof does not refer to one specific product but rather a whole range of different products.
The term itself doesn't even tell you if it's a steel roof, an aluminium roof, a zinc roof or a copper roof.
Metal roofing comes in five different forms:
1. Copper 
2. Aluminium 
3. Zinc 
4. Steel – three variants: galvanized, Galvalume and weatherproof steel (Corten)
5. Tin 

Copper Roofing 
Not only is copper is a long-lasting metal that can survive well over 200 years in ideal conditions.
For builders who are looking at recycling in the materials that they use.
Copper roofs are also 100% recyclable, making them ideal for green or eco-inspired roofs.
The current price for copper has made it an expensive option and it is not commonly used for roofing except when the copper is to be used in an architectural design with the roof as a feature.

Copper is an incredibly soft metal, making it one of the quietest metal roofing materials.
Thanks to modern installation practices, a suitable substrate and insulation are recommended for all metal roofs, minimizing noise from rain or hail.
Unfortunately, the softer nature of copper roofing also means that it can be easily damaged in hail-prone regions.
It is a softer metal and in addition, hailstones can easily dent the copper.
Aluminium Roofing 
Aluminium metal roofing is often recommended for use in coastal regions. This is because, when compared to other metal roofs, aluminium is more resistant to salt corrosion. While it is commonly thought that an aluminium roof is unaffected by pollution, it is a very active metal that reacts almost immediately to the elements.
 It is also more expensive than similar methods that use aluminium as a coating; however, it provides better corrosion resistance.
Zinc Roofing
Zinc is an excellent metal that can heal scratches over time and remain stable for over 100 years due to its patina. In addition, the natural properties of zinc make it a popular material for commercial projects, as it can be easily moulded and formed into unique shapes.
However, depending on the panels or shingles design, zinc is a relatively soft metal that can be readily destroyed by hail or severe winds.
Steel Roofing 
Steel is basically a metal alloy made up of iron and other substances.
Many construction projects use only steel roofing.
It is one of the most commonly used materials on commercial construction sites and is now widely used on residential buildings. 
Compared to other metals, steel is also the least expensive material. Although it is also a commodity, steel price is often much lower than aluminium, zinc or copper. Steel, as a result, is both more inexpensive and available in more significant quantities than the other metals on this list.
Tin Roofing
When aluminium became the standard for containers and replaced tin roofs, aluminium as a building material also disappeared. Therefore, in modern times, when people refer to "tin roofs," they usually refer to either a galvanized steel or aluminium material rather than the actual tin roof.
Although it still has many uses in science and engineering, tin is generally no longer used as a building material, and tin roofing sheets have been virtually phased out.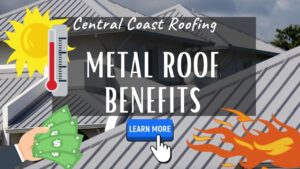 Is It Worth Having A Metal Roof?
Yes, the answer to this question is clear.
When looking for a new roof, you need to consider what material you want to use. While roofs come in various shapes and sizes, you should consider the benefits of a metal roof. Metal roofs offer many benefits, including:
Durability:

Depending on the substance, metal roofs can endure anywhere from 40 to 70 years.


Longevity:

When properly installed, some metal roofs can withstand wind gusts up to 140 miles per hour, do not rust, do not crack, and are impact-resistant (depending on the product chosen). Furthermore, unlike other roofing materials, metal roofs do not need frequent and costly maintenance that other roofing materials do.


Safety:

 Metal roofs cannot ignite and burst into flames during a forest fire or lightning strike.

 

Energy-efficient:

 Metal roofs reflect the sun's UV and infrared rays, which contribute to radiant heat from the roof surface, which can reduce cooling costs by 10-25%.

Friendly to the Environment:

Metal roofs not only contain a recycled content of 25-95 percent, depending on the material chosen. They are also 100 percent recyclable once they are no longer required as a roof. In contrast, most shingle waste ends up in household trash – as much as 20 billion pounds per year.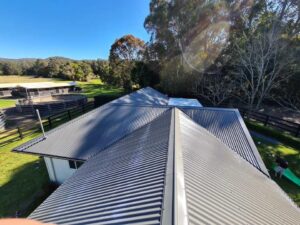 What Makes A Metal Roof Better Than A Tile Roof?
Metal roof vs. tile roof in cold climates
If you face cold temperatures in your area, comfort and energy savings are critical, especially in winter. Tile or shingles tend to absorb heat from sunlight and conduct it to the interior of your home. Consequently, your heating system won't have to work as hard to keep your home at a comfortable temperature, and you'll save money on your electricity bills.
Mostly, however, a metal roof can warm your living spaces more effectively than asphalt shingles. Because metal is a natural conductor of heat, it can easily absorb sunlight and convert it into heat that will keep your home comfortable in the winter. In addition, the sheathing that is under this roofing material has insulating properties that keep the absorbed heat in check. As a result, metal roofs can absorb heat and withstand snow and ice without causing moisture damage.
Metal roofs are light and strong
Metal roofs are much lighter compared to concrete tiles. However, their weight does not come at the expense of their strength. For example, the Gerard pressed steel roofing system weighs about ten times less than the equivalent system made of concrete tiles.
Even simpler metal roofs are incredibly lightweight, which means that if you're building a new home, your new roof can even save you money on support structure costs.
A metal roof is quick to install
Metal roofing is sold as sizeable standing seam sheets or sections with multiple shingles between 12 and 36 inches wide. Standing seam sheets are usually 3 feet broad and 6, 8, 10, 12 or 14 feet long. You can also get custom sizes.
An experienced contractor can install them quickly. Adding a day or two to the installation process can provide a significant advantage if your roof is coming off and a storm is on the way. Of course, you can also save considerable money if you can ease and shorten the duration of the roof installation.
Metal roofs are not flammable.
Because metal roofs are non-combustible, they typically have a Class A fire-resistance rating (the highest). As a result, flying sparks and embers cannot set them on fire.
However, remember that part of a roof's overall rating depends on the materials beneath the surface, which could also ignite if exposed to intense heat.
Metal surfaces reflect heat
Metal reflects radiant heat from the sun, reducing midday heat. This reflective property means you save energy on air conditioning during the day.
As for the insulation value of metal roofs in hot and cold conditions, although the material has a low R-value, metal roofs can be installed over foam insulation, with a very high R-value.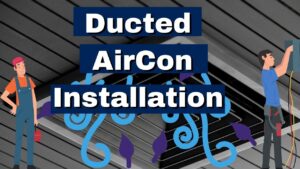 Metal keeps snow and rain well
Metal roofs are highly impermeable to rain and snow because the panels' interlock and the surfaces are hard and slippery. In addition, the dark hues of metal roofs warm quickly in the sun, encouraging snowmelt.
Plus, the rain on a tin roof is so soothing that it can be heard in both white-noise devices and meditation apps.
Of course that's not the only reason (nor the most important!) for its popularity with today's homeowners. More and more people are installing metal roofs in both new construction and roof replacements.
How do you choose the right colour for metal panels?
It might be not easy to choose the correct colour for your project with so many different colours and finishes available for metal roofing, siding, and accent panels.
Whether you're going for a modern, industrial, rustic, contemporary or any other style, the colour you choose will play a significant role in achieving your desired aesthetic. Here's how to choose the right colour for your next project.
1. Determine your style
2. Choose a few colour options
3. Order a few samples
4. Make a final decision
Contact one of the experts at awsroofing.com  immediately if you're ready to take the next step with your metal roofing project. The team at AWS Roofing can help you install the best metal roof possible.
AWS Roofing
26 Elizabeth Bay Dr
Lake Munmorah NSW 2259
0407 133 435