Wish I'd Known About Affiliate Marketing
The income formula you must understand.
Wish I'd Known About Affiliate Marketing: Most people, including myself, began their online business with affiliate marketing as their primary approach.
It is a terrific method for growing your internet business because you must identify a converting offer and start driving visitors to it. Straightforward.
You could establish a blog to review products, for example. Make a squeeze page to promote affiliate deals and employ traffic strategies such as content marketing or bought traffic such as PPC, PPV, banners, and so on… The bottom line is that you only receive a fraction of the commission.
If you're switching paid traffic, ensure your return on investment (ROI) is positive; use content marketing for advertising products, such as video marketing, article marketing, blogging, etc. You must ensure that the commission profit covers the time you spend developing the material.
After all, no matter your hourly rate, your time equals money.
When promoting offerings, ensure that your earnings per click (EPC) exceed your cost per click (CPC). Click here to tweet.
The question is, "How can you get rich in affiliate marketing?" How do you make the most of marketing other people's deals?
You only get 50-75% of the commission on the bulk of Clickbank products, including upsells, downsells, etc. Some merchants on other marketplaces, such as JVZoo or Warriorplus, will offer you up to 100% commission on their front-end goods.
Everyday folks who can produce 4-5 figures through affiliate marketing are adequate! So, how do top affiliates fare? Who can earn 5-6 figures just through affiliate marketing?
This is a question that has bothered me for some time.
The income formula
Let's go over this formula again:
Income = Traffic + Conversion
According to this method, we only need to increase traffic to improve money if we locate an offer that converts well. Does that make sense?
The issue is that generating traffic costs money, and traffic costs have risen. Even if you want to use free traffic strategies like content marketing, it costs time and money to create/outsource the material.
Although traffic is an essential factor that may be optimised to increase revenue, we must not overlook "conversion." Let's go more into about the fundamental idea that underpins affiliate marketing.
What is the process of affiliate marketing?
Why do you think individuals let you market their items while paying you up to 100% commission? You might suppose this is because they want more visits and sales. That's correct!
A more truthful answer is that backend sales via email or phone follow-up are the most profitable. After acquiring a customer, the vendor can offer their products, including high-priced items and other relevant products. A single customer's lifetime value is far greater than the cost of the front-end product.
Do you believe you are being exploited? It would help if you didn't do it. You can join the vendor games by developing your products and sales funnels. Still, you must invest significant money in product creation, and sales funnel testing to attract affiliates to promote.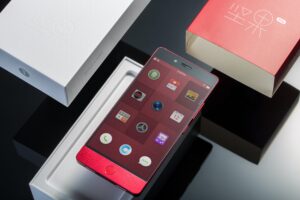 How should I proceed?
Don't worry; you can still make 4-5 figures each month by pushing products from marketplaces such as Clickbank, JVZOO, WarriorPlus, etc.
To move on to the next phase, you should market products with a strong sales funnel and a reasonable conversion rate, leveraging several products and high-ticket items (for example, $1,000 programs). A call centre can help you enhance the closure rate of high-ticket items.
Because the leads you give to the salesperson will travel through a robust sales funnel with high-priced products, your EPC will be significantly higher in this situation. This is essential for becoming a super affiliate.
Also, keep in mind that other private affiliate programmes are available outside markets. Even if the seller does not indicate the EPC, spend some time researching them and performing due diligence on the funnel.
Determine whether their tracking method is based on lifetime cookies or IP tracking, and so forth.
The post Wish I'd Known About Affiliate Marketing appeared first on https://gqcentral.co.uk