Roof Restoration
Does your roof look worn out?
Is your roof leaking?
Or does your roof need a new look?
If your roof needs some maintenance, there may be a better alternative than roof repairs or roof replacement that can preserve the life of your roof without the cost of a complete roof replacement.
One option that can provide you with a safe and weatherproof roof and keep your roof looking fantastic is roof restoration.
Roof Restoration: The Importance
One of the most overlooked features of home care is roof restoration or upkeep. Many house owners invest in other home areas, such as landscaping and painting, but neglect to check their roofing. This can lead to costly consequences over time.
Whether it is tile or coloured metal, a roof can be very durable, but due to Brisbane's extreme weather conditions (high winds and occasional hail), parts of the roof can be damaged without our knowledge. A single damaged roof tile can cause water to enter your home. And if the water gets on electronic equipment or items that are susceptible to water damage, the consequences could be irreversible.
Do-It-Yourself Roof Restoration Maintenance.
The word "roof restoration" refers to cleaning, repairing, and recoating a roof.
Roof restoration is beneficial for nearly all roof types, including
Colorbond

Zincalume

Galvanized Iron

Decromastic

Terracotta Tile

Concrete Tile
So, should you take roof restoration into your own hands? It can be done. It's not a complicated process. However, it does require some work, and you will need to gain access to the top of your roof. In addition, it requires an extended ladder and some additional measures that should be taken for your safety. For example, you may lose your balance or footing in high winds, leading to an accident.
Most homeowners would prefer to hire a roof restoration contractor. However, rather than taking the risk of personal safety and spending days on the roof in the cold wind, outsourcing this type of work is often better. Roof restoration companies like retroroof.com Brisbane have specialized equipment, cleaning chemicals, and expert craftsmen to ensure you get a professional job.  
Here we have few reasons why you should hire a qualified professional to complete the task.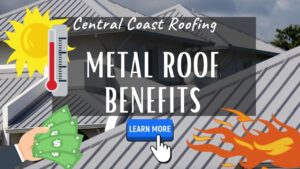 Not All Roofs Are The Same.
Roof restoration is more than simply a routine procedure. Some roofs are flaking, others are covered in moss and lichen, while yet others require re-roofing. The basic framework of restoration is the same – clean, grout and paint, but it's the in-between that leads to lasting roof restoration.
There's no point in painting broken tiles
.
A lot of people believe that restoring a roof will repair a leak. However, that is only the case if a broken tile causes the leak and that tile is replaced. It's not always easy to identify broken tiles. If you're not used to seeing hairline cracks, they can be challenging to see.
Re-pointing: An art
One of the most critical components of roof restoration is the re-pointing and re-bedding of the ridge cap. Unfortunately, it's a skill that has taken people years to master, and it's not something you can learn on YouTube. 
Painting roof tiles: An art
First, choosing the suitable primer, sealer and paint for your roof's needs is very important and often not publicly available. The paint nozzle used is also critical to the quality of the job, as is the amount of paint applied to the roof to ensure it is coated evenly and the angle at which the paint is applied.
Painting the tiles by hand is not a good idea, as this leaves visible brush marks that are easy to see from the ground. 
Let's take a look at what is required for a roof renovation – so you can decide whether you'd do it yourself or hire a roofing company to do it for you.
The Process Of Roof Restoration In Brisbane
With a roof repair or roof treatment, the specialists at Retro Roof Brisbane aim to protect your house or company and extend the life of your roof. Did you know that sun, wind, snow and rain can damage your roof in as little as 3 – 5 years?
This encourages the growth of moss and fungi, which causes your roof to rot.
Roof restoration and roof cleaning services provided by our roofing team will keep your roof in excellent condition and increase its life for many years.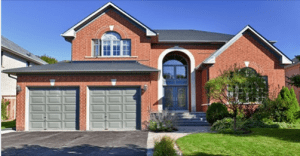 There are five stages to follow for the roof restoration process.
Roof Restoration: The 5 step process 
1. Assessment of the roof
First of all, scrutinize your roof for damage. In order to do so, your roof must be walked from end to end and each point examined for signs of damage. Usually, the damage is cracked or broken roof tiles, perforated metal sheets (hail damage or fallen objects), or even old roof tiles that are in danger of breaking. It will also check if certain parts of the roof are leaking. Finally, the damaged areas should be photographed so that they can be systematically fixed during the repairs.
When you enter the roof, you or the installer must wear proper safety clothing, such as non-slip shoes. This will ensure that no accidents happen. Assessing the top can take an hour or more, depending on the size of the roof. Perhaps, it is one of the most critical phases of roof restoration because you don't want to miss any points of damage since a roof restoration should only be done once every 5 or 10 years. 
2. Cleaning of the roof
The next step is washing out the roof with a pressure washer. This step is necessary as this will rid the roof of years of dirt, grime and debris. It's also critical to make sure the gutters are clean and clear. During the cleaning process, damaged areas will become more evident as the dirt is washed away.
As water pours across the ceiling, it's also an excellent time to inspect the roof for leaks. Any spots where water is leaking or seeping should be identified and photographed so that they can be repaired during the repair phase.
Roof cleaning is a crucial step, as the roof must be immaculate before any chemical treatment or coating is applied.
3. Roof repairs
Roof repair is perhaps the most important step in roof renovation. Repairing a roof is a detailed process that follows up on each point of damage identified during the assessment phase. Broken or damaged parts of the roof are replaced with matching tiles/sheets and carefully repaired. The artistry is important because poor quality can take revenge in the form of water intrusion or leaks.
Roof repair is likely the most compelling argument for hiring a professional to complete your roof restoration. A trained and experienced roofer will be able to deliver professional results and make your roof look new.
Specialized tools may be required to replace tiles and metal roofing. If you intend to do it yourself, find out what tools are needed and stock up on the colour or type of tiles or materials you want.
4. Chemical treatment
Most roof restoration companies coat the roof with a protective coating to protect it from heat after the repair. Moreover, this increases the roof's durability and extends the time until the next maintenance is required. Coating chemicals come in a variety of shapes and sizes, with differing degrees of efficiency and functionality. These include waterproofing, thermal insulation, rust protection and more. Check with your roof restoration contractor to determine what type of coating they will apply to your roof.
5. Final assessment
A final assessment should be done once all of the preceding steps have been accomplished. Finally, a re-inspection of the roof is essential to determine what areas have been missed. This last step is crucial to ensure that everything has been done completely and correctly.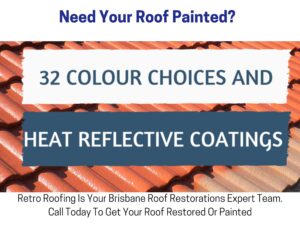 Advantages Of Roof Renovation
1. Re-pointing your ridge caps will make them safe in high winds and violent weather.
In addition, it will safeguard you and your family in the event of a severe storm. Loose ridge caps that are torn off are the leading cause of costly storm damage to tile roofs.
2. Membrane coating protects your roofing in three ways. 
It protects it from UV radiation that attacks the grout. 

It prevents the grout from expanding and contracting as much as an uncoated grout. The expansion and contraction of the grout cause small cracks to form. 

It saves you money on repairs because your roof is more durable and lasts longer.
3. Improves the quality and purity of the water that runs off.
For example, if you have a rainwater tank, the water that runs off your roof will be cleaner with a roof restoration. 
4. Moisture is prevented from penetrating the surface of the roof tiles.
How Long Does A Roof Restoration Last?
On average, a complete roof restoration has a lifespan of about 15 to 20 years.
This period is valid if the work is done with proper preparation by a qualified craftsman.
However, this time period depends on exposure to sunlight (UV), coating colour choice, and mould growth.
Do you have a shabby roof that needs restoration? Contact Retro Roof today to get a competitive quote.
The experts at Retro Roof Brisbane not only have the best equipment, but they also have extensive experience to do a great job on any project.